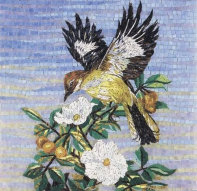 Example of Glazed Mosaics

See the details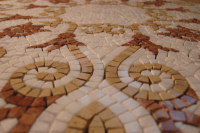 Example of marble mosaics

See the details

Questions

?
About us
We are a group of artists dedicated to our common interest in the creation of marble images in the styles of antiquity.
As a result of our interest in this art and the requirements of clients, several dozen works have been executed for private and institutional investors. The turning point, which persuaded us to produce marble mosaics, was the order placed by an interior decoration studio, where our works received recognition and delighted the client.
In antiquity mosaics were a popular and very durable element of wall and floor decoration. With this noble natural material we execute products according to the orders of clients and our own ideas.
Each project for a client entrusting work to us is a challenge, in the creation of an interior image through bringing out the natural beauty hidden in stone.